About Nagano Wine
Nagano prefecture is located in the heart of Japanese main island of Japan. Surrounded by the high mountains which altitude is around 3000m, you must be fascinated by picturesque landscape and vineyards.
There are 4 regions in Nagano prefecture, each of which are located in main big basins and are promoted by the local government. The 4 regions are called "Shinshu Wine Valley" as a whole. Shinshu is an old synonym which means Nagano.
learn more
Growing Wine Industry
Nagano ranks second in Japan for its number of wineries, now with 33 across the prefecture. And recently the number of wineries continues to increase. Each winery aims to make wines of the best quality, which reflects the unique characteristics of each region. With strong regional support for new agricultural workers, dedicated winemakers come together to share their knowledge of vinification. Their combined efforts and experience produce exceptional wine throughout the prefecture.
History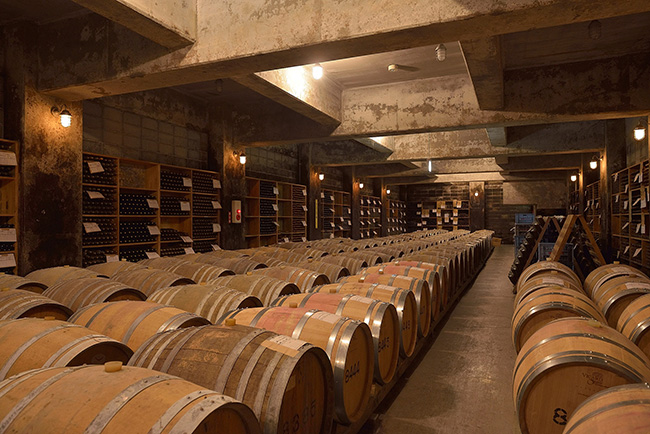 It is 1879 when the American grapes were planted in the village of Yamabe of Matsumoto. About 25 varieties of European and American grapes were planted in in 1890 in Kikyogahara Wine Valley, from then the vineyard of Kikyogahara Wine Valley,from has started to expand. It is 1902, the first winery was established in its region.
In 1950's Merlot has become to be cultivated as a result of many efforts of farmers in Kikyogahara Wine Valley, and the vineyard of Merlot has expanded gradually.
Since 2000, the movement of establishment of Wineries have occurred, the number of wineries have been increasing drastically.
High Altitude and Soil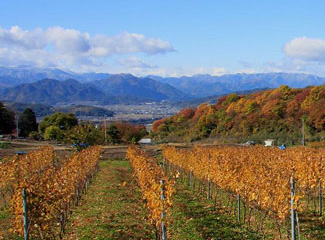 Nagano is one of those exciting places that have very high potential for quality wine. Nagano prefecture is located in the heart of Japan's main island, Honshu, and is surrounded by the three mountain ranges of the Japanese Alps. Over 80% of its farmland is higher than 500m above sea level. The most ideal areas for wine grapes cultivation have free-draining soil, low precipitations.
Cool Climates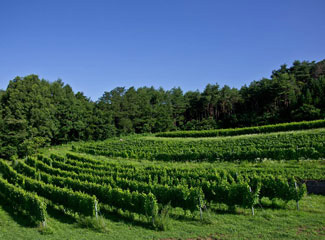 In general the climate of most of Japan is a monsoon style with excess of rain and humidity, however Nagano is regarded as a region with less rain fall and plenty of sunshine compared to other prefectures in Japan. Nagano is one of the best places for growing grapes in Japan. The long sunshine hours and difference of temperature of night and day increased sugar level.
Varieties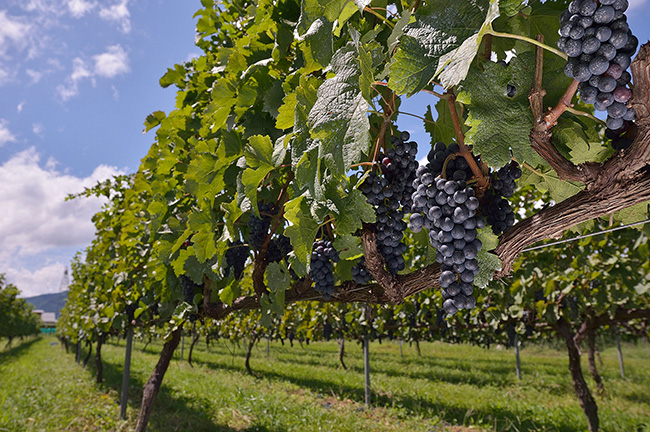 There are diversity of grape varieties in Nagano which are planted various type of soil and climate caused by the geological differences such as the altitude, aspect and so on. Recently the surface of European varieties has been increasing in addition to those of Naiagara and Concord. Chardonnay and Merlot and Cabernet Sauvignon are most widely planted in Nagano.
Reliability
Nagano Appellation Control (NAC) was founded in 2002 to improve the quality of all Nagano Wines. Preceding similar nationwide regulations by 13 years, NAC defines Nagano Wine as that which uses 100% Nagano grapes that meet high standards of cultivation, production and taste. Only wines which pass this strict examination, can be certified as Nagano Wine, or "NAC Wine".
The local authority of Nagano Prefecture also has a strategy which encourages the development of the four wine regions of Nagano: the Kikyogahara Wine Valley, Nihon (Japan) Alps Wine Valley,Chikumagawa Wine Valley, and Tenryugawa Wine Valley.
Varieties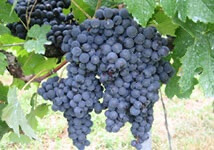 Nagano is the largest producer of Merlot in Japan. Wines may be light, medium or full-bodied, with attractive fruit character and less aggressive tannins.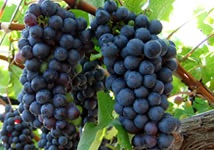 Cabernet Sauvignon is one of the most planted varieties in the world. It is primary increasingly planted in Nagano, especially in the Chikukma Valley. Wines are medium to full bodied.
Pinot Noir is primary grape planted in Burgundy as well as in in Champagne. It produces some of the most great wines of in the world, in General as its berry and its cluster are small, suitable soil and temperature are very limited. However, there are some winegrowers who had succeeded to grow this variety
Cabernet Franc is the one of the genetic parents of Cabernet Sauvignon. It can grow in cooler climate and early ripening. Wines may be light,medium to full-bodied, and elegant and have soft tannin.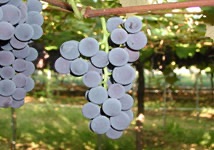 American variety most widely planted in the Kikyogahara Valley. It is used for wine and juice. Wines are light to mediumbodied and usually made in sweet to semi-sweet styles. Very powerful aroma.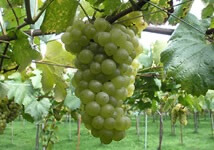 Nagano is the largest producer of Chardonnay grapes in Japan. Wines are usually dry with a wide spectrum of flavors and have garnered a reputation for their high quality.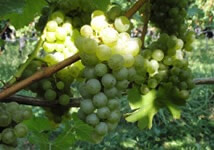 Sauvignon Blanc is becoming increasingly popular, planted especially at high altitudes. Wines are usually dry, zesty, crispy and unoaked.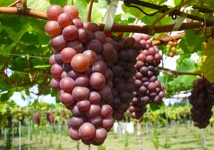 Pinot Gris is a mutation of Pinot Noir. The name Pinot Gris derives from its color of berry, which is greyish-pink. Gris means grey in French. Wines are usually dry with a bit of bitterness, and both unoaked and oaked. Pinot Gris is called Pinot Grigio in Italy.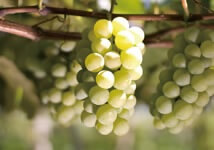 American variety planted extensively in the Kikyogahara Valley. Niagara is used for juice and table grapes as well as wine.Wines are usually made in sweet or semi-sweet styles. Very powerful and unique aroma.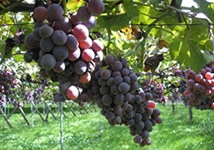 Also known as Vitis Vinifera it is said to originate in Central Asia. Wines are made in various styles from dry to semi-sweet with a flavor reminiscent of green apples.